Enjoy a fun weekend with Waegook Travel
We offer travel options with total freedom of choice
Our additional travel services
Truly memorable experiences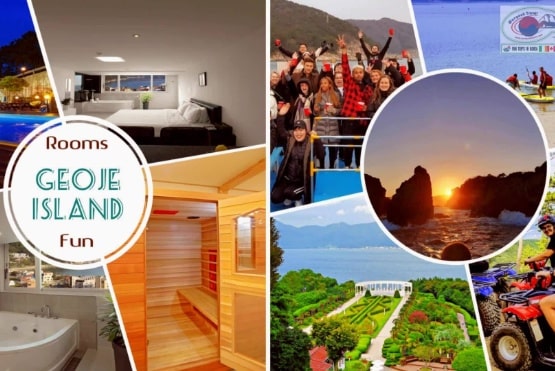 Total freedom of choice for every taste and budget. Let Waegook Travel organize excellent accommodation options for SUPER CHEAP.
You will also have all the freedom you need to enjoy Geoje Island for as long as you choose.
Enjoy many of the optional activities and/or meals we offer at your leisure.
Lots of free activities like hiking to stunning locations such as Gonggoji and Wahyeon Observatory or just chilling on the beach. Swimming Pool and Saunas are free to Hotel Guests.
Free transport to nearby activities and restaurants as per Waegook Travel's schedule will be provided free of charge.
So you want a cheap holiday and love being outdoors… but you don't want to bother with all the equipment?
Not to worry! We have all the equipment you need and deliver everything right to the beach. You have no excuse!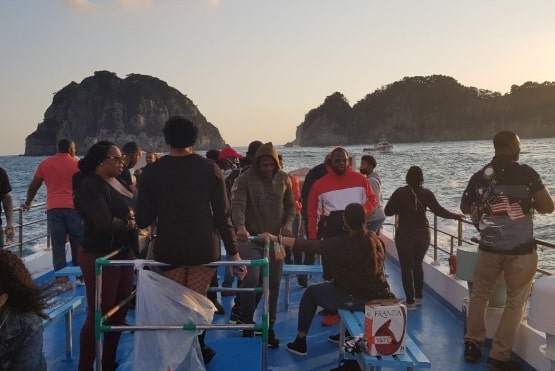 Our organized tours are always fun, but you might prefer a more personal and tailor-made experience.
Our custom tours are very popular with local and international travelers.
For the best room rates or to set up your custom itinerary needs, contact Derrick or Sugi today.
Click through the BOOK NOW button below for the cheapest rates available.
There is no reason not to relax & enjoy your holiday!